General Store is a unique space curated with love and appreciation by Ashley Faye and her husband Joe Keegan. They've spent over 15 years in the food industry, from scooping ice cream & waiting tables to brand development & television sets. They relocated to the Jersey Shore after chasing dreams in Brooklyn, to figure out what was next.
They spend their lives in the pursuit of authentic products, people, and places. With its new-age, off-beat vibe, General Store has been a welcomed addition to this sleepy beach town.
"If not us, who? If not now, when?" - Often dreaming about "one day" opening their own store, Ashley and Joe decided to tackle it sooner rather than later. Happening upon an available storefront close to their home, the team envisioned a comfortable cafe with enough space for their own creative endeavors. General Store opened its doors in the Summer of 2015.
With Joe's appreciation for the bodega vibe and Ashley's insight into the boutique culture, they have created an environment for foodies and collectors alike. #GenSto values eccentricity and etceteras.
Above all else, General Store is a community space, filled with little pieces of curiosity as well as basics for the home (and on the go) -- With a constantly updated stock, they keep it fresh & on trend.
You will feel at home upon entering General Store, and you'll most likely come back for more. We are pleased to make your home sweet.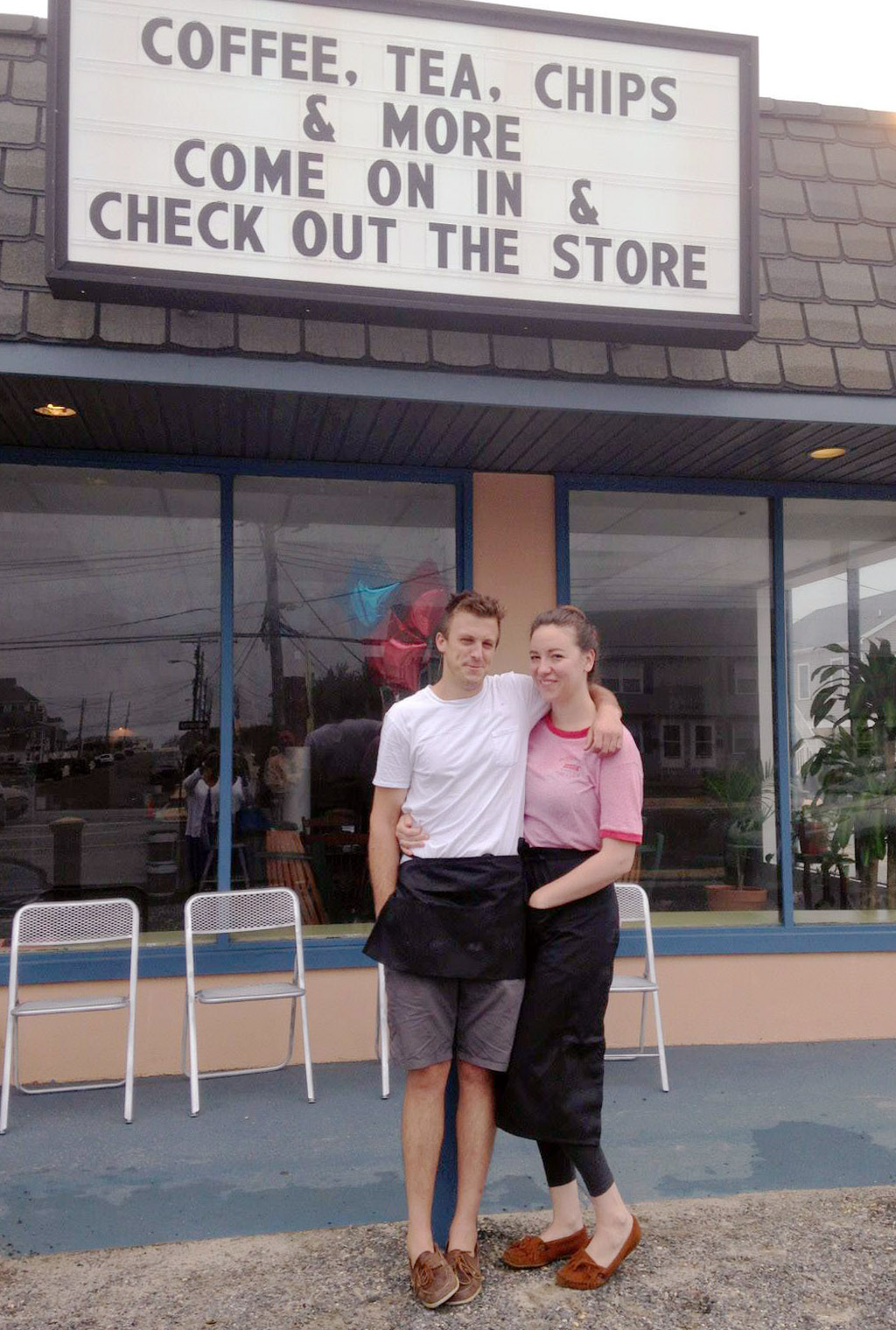 Joe & Ashley on opening day, July 2, 2015

Please follow us on Instagram and Facebook for more information.